THE ARISTADA CO-PAY SAVINGS PROGRAM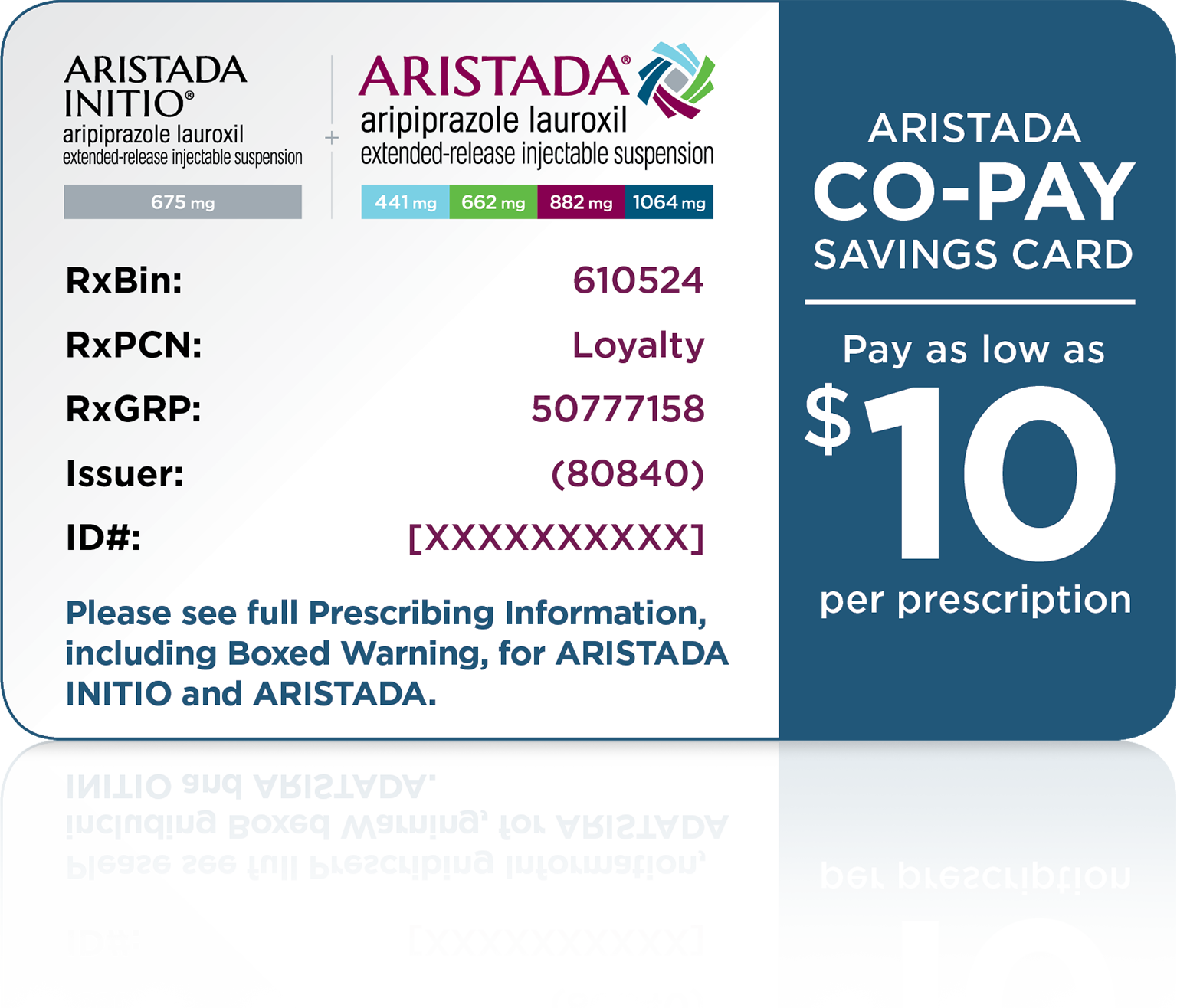 For Illustration Purposes Only
If you have commercial insurance, you may be able to lower your out-of-pocket cost of treatment with ARISTADA INITIO® (aripiprazole lauroxil) and/or ARISTADA® (aripiprazole lauroxil) through the ARISTADA Co-pay Savings Program.
Your co-pay may be as low as $10 per prescription. Restrictions apply. For more information and to see if you are eligible for this program, please see the terms and conditions.
When enrolling, you will have to answer a few questions to confirm that you meet the program eligibility requirements.
Thank you for enrolling in the ARISTADA Co-pay Savings Program.
1Sign Up
*Required fields.
Please complete the following required field(s):
Because you do not meet the minimum age requirement of 18 years of age, you are not eligible for the ARISTADA Co-pay Savings Program at this time.
Please provide the following information about the person who has been prescribed ARISTADA:
2Certify Eligibility
The following information is required to confirm eligibility.
Please review the terms and conditions before downloading this card.
Thank you for providing the required information.
You can now download your ARISTADA Co-pay Savings Card.
Frequently asked questions
Hear from others living with schizophrenia and learn how ARISTADA is working for them.
WATCH VIDEO